H.E. Sever Memorial Library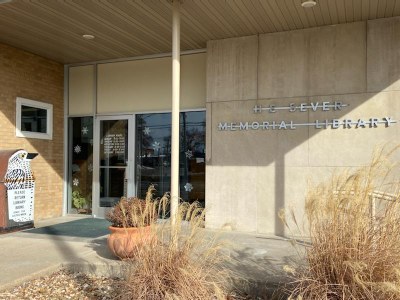 EMAIL US
severmemoriallibrary@hotmail.com
ADDRESS
207 West Chestnut Street, Kahoka, MO 63445
PHONE NUMBERS
(660) 727-3262
(660) 727-1055
HOURS
DID YOU KNOW?!
Your local library tries to customize their shelves to fit the interest of their patrons! If there is a book or movie you would like, please do not hesitate to let the staff know. We are constantly updating the library's collection to fulfill the wishes of patrons!
Books can be delivered to patrons within the city limits of Kahoka. If you are housebound & in need of books or a movie please call (660)-727-3262 to arrange delivery.
Monday - Friday:
8 am  - 5 pm
Saturday
9 am - 1 pm
Closed Sunday


Story time is in full swing! Join Miss Pattie every Wednesday morning at 10 o'clock am. for fun, games and a story!
MAP